Single jersey reversed terry machines for knitting all kinds of reversed fabric such as velvet, diamond cashmere, miscellaneous fleece, and more.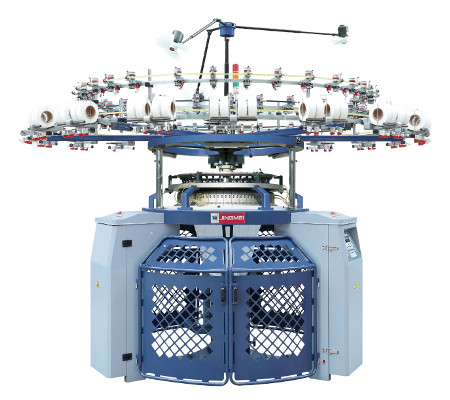 JST SJ reversed terry single jersey machine
Reversed terry machine with 1.6 feeders per diametrical inch that can be converted into single jersey machine.
Manufactured by: Quanzhou Jingmei Machine Co. Ltd., China
FEATURES

BENEFITS

RESOURCES

GET A QUOTE
Thermally balanced machine frame
Critical components manufactured in-house
Cams are dynamically optimised and precisely machined
Central stitch adjustment
Precise electro-mechanical synchronisation
Precise plaiting quality
High speed machine; runs without vibration
Low maintenance
High quality three thread fleece fabric production
Easy operation
Your message was sent successfully. Thanks.