A fast and smooth material handling system is necessary to feed an automatic storage and retrieval system (ASRS). Sieger's Fabric Handling System improves the efficiency of the ASRS and thereby reduces manpower.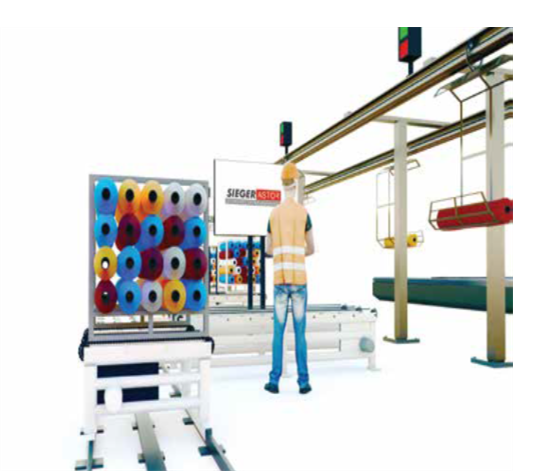 Fabric Handling System
(FHS)
The Fabric Handling System (FHS) efficiently delivers fabric rolls from storage to the cutting machines. This enables direct savings in manpower and process time. The FHS also controls the flow of fabric resulting in accurate inventory.
Manufactured by: SIEGER SPINTECH EQUIPMENTS PVT. LTD., India
FEATURES

BENEFITS

RESOURCES

GET A QUOTE
Key Features
Barcoded and RFID pallets
Digital control of inventory
Overhead conveyor system
ERP-linked system for highest system control
Control of fabric flow
Benefits
Sturdy conveyors for smooth handling of fabric
Right fabric is provided at the right time to the right machine
Eliminates manual errors in fabric handling
Savings in manpower and process time
Better inventory control
Your message was sent successfully. Thanks.