High performance direct warping machine for filaments, from KARL MAYER for perfect cylindrical and defect-free jumbo warp beams.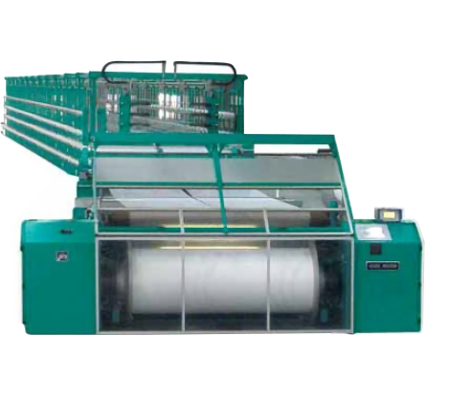 Direct Warping ZM-F
(Direct warping machine for filament yarn)
The KARL MAYER ZM-F beamer for filament yarn fulfils the high requirements for warper beams for the filament weaving sector. With perfectly coordinated creel systems, feeding aggregates, and brake synchronisation, high performance is guaranteed. The machines are designed specifically for ease of operation and rapid change-over to different yarn parameters.
Manufactured by: KARL MAYER, Germany
FEATURES

BENEFITS

RESOURCES

GET A QUOTE
Technical Details
Application range: filament industry
Key Features
Homogeneous build-up of warper beam with DNC computer control system
Yarn tension control by positively driven feeding arrangement
Direct warper with combination of compensating yarn tensioners – ensures tension control at same level according to yarn parameters
Highest working speed of 1200m/min
Highly intelligent brake synchronisation system guarantees the yarn sheet to remain under permanent control even during braking
Ideal for glass and filament beaming
Yarn tension control by positively-driven feeding aggregate
KFD compensating yarn tensioner ensures optimal yarn tension
Your message was sent successfully. Thanks.