The Luwa DIGI5 is an intelligent system for regulating, controlling, and monitoring system for stable, safe, and precise operation.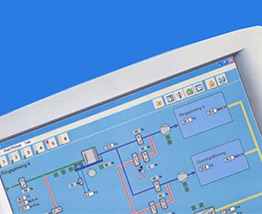 DIGI5 CONTROL
(Centralised computer system for monitoring, regulating, and controlling operations)
DIGI5 CONTROL is a computerized monitoring, regulating, and controlling system. The DIGI5 has a touch screen set-up and user-friendly interface.
Manufactured by: Luwa India Private Limited, India
FEATURES

BENEFITS

GET A QUOTE
Technical Details
Raw material: cotton, blends, synthetics
Application: for traditional textiles and non-wovens
Central monitoring and control
Multi-monitoring facility on factory LAN
Easy navigation on PC or touch-screen
Simple cabling and installation
VFD facilities for energy saving
On-line selection of language
On-line help functions
Your message was sent successfully. Thanks.