Savio's well proven and the best selling twisting technology makes it a world leader.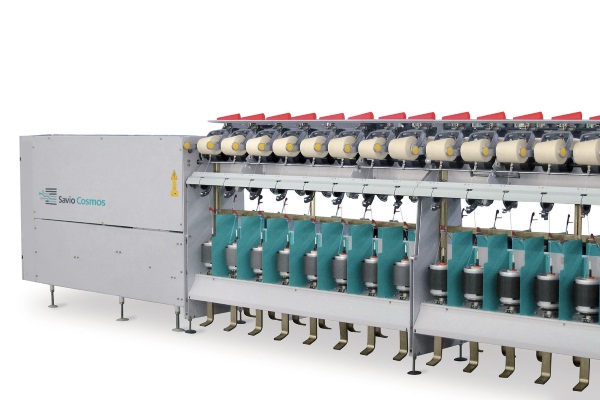 Cosmos
(Two-for-one-twister)
In the field of traditional Two-For-One twisting, Savio's Cosmos ensures maximum cost effectiveness of the technological process through manufacturing solutions that allow a reduction in investment with a minimum of energy consumption.
In this way, the machine productivity, the quality of the end product, and the technological flexibility are maximised along with low investment cost.
Manufactured by: Savio India Ltd., Coimbatore, India
FEATURES

BENEFITS

RESOURCES

GET A QUOTE
200 mm and 250 mm gauge
Up to 240 spindles in 200 mm and 192 in 250 mm gauge
The availability of different types of spindles makes it possible to optimise the production for the materials and different range of counts
Effective selection of options
Tangential belt drive
Maximum cost effectiveness
Reduction in investment with a minimum of energy consumption
Maximise the productivity of the machine, the quality of the package and the twisted yarn
Your message was sent successfully. Thanks.