Automatic overhead travelling cleaner for ring frames, speed frames, winding machines, open ended machines and more.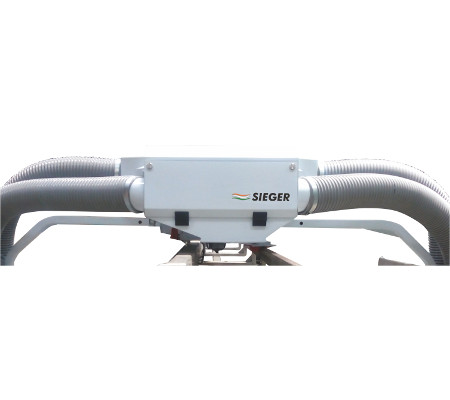 Automatic over head travelling cleaner
(ATC)
Sieger ATC or automatic overhead travelling cleaner is a light-weight cleaner, designed for high blowing and cleaning performance. The ATC has autoparking, compact yarn suction and blowing, and a centralised collections system. Available in closed power duct with carbon brush and belt type models.
Manufactured by: Sieger Spintech Equipments, India
FEATURES

BENEFITS

GET A QUOTE
Light weight
State of the art aerodynamic design with CFD
Specially designed closed power duct
Base and face mounted motor
Equipped with unique PLC for machine operation.
Interlocking design for fan
Auto park feature
Compact yarn suction & blowing arrangement Centralised collection system
Obstacle sensor
Blowing for bobbin transport system
Better performance and aesthetics
Hi-tech, long-lasting carbon brushes
Low vibration unit
Stable, reliable performance
Your message was sent successfully. Thanks.