ADOF V3 makes manual doffing systems automatic.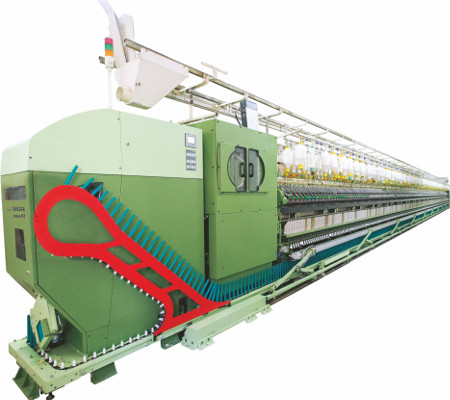 Automatic Doffing System
(ADOF V3)
Sieger ADOF V3 converts existing manual doffing systems for ring frames to automatic. A state-of-the-art-doffer with many innovative technologies, the ADOF V3 features an advanced doffing mechanism with the shortest doff time of <90 seconds. An advanced servo drive for the caddy movement reduces compressed air consumption. The ADOF V3 helps reduce manpower and increases producivity and quality.
Manufactured by: Sieger Spintech Equipments, India
FEATURES

BENEFITS

GET A QUOTE
Advanced doffing mechanism with shortest doff time of <90 seconds
Random dumping of empty bobbins; deeding is effortless which ensures manpower reduction
Advanced servodrive mechanism for caddy movement saves compressed air
Unique top bunching mechanism saves manpower
Unique grippers with spring assisted bobbin presser; necessary for spindles with spring button
Reduces manpower
Positive control of under winding coils ensures greatly reduced start up breaks (less than 2%), thus leading to increased productivity
Improved productivity and quality at winder
Integrated data information software; complete spinning real time data at your table
Efficient lifting and doffing mechanism with low power consumption
Your message was sent successfully. Thanks.