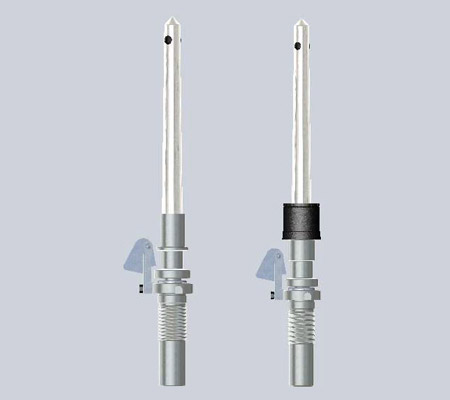 HF S Series of spindle - High speed spindle HF S 681
(New HF S series spindes - establising new standards in performance)
TeraSpin's new HF S series of spindles consists of a new spindle bearing unit precision-engineered to save energy and reduce vibration and noise, while operating at very high speeds. A single elastic or double elastic bolster construction combined with robust radial bearings also allows these spindles to handle high radial loads.
FEATURES

BENEFITS

RESOURCES

GET A QUOTE
Maximum mechanical speed up to 25,000 rpm
Min. wharve dia.: 18 mm for ES (Energy Saving) spindles
18.5 mm for other spindles:

1. Sphero point foot-step design 2. Two radial bearings for higher radial loads 3. Shorter blade length 4. Can be used for various makes and models of ring spinning frames 5. Supplied with multiple options:

a. External hook or internal locking (SL) system b. Smart yarn catcher or knurling and cutter c. Spring-loaded or centrifugal buttons
Stable running at high load
Energy efficient
Excellent price/performance ratio
Your message was sent successfully. Thanks.