If you want your industrial or commercial space to be cooled effectively and optimally, then you need our cooling solutions. We provide engineered products and services that are eco-friendly and use the world-renowned DAMA technology. HMX-DAMA has been type-tested in HMX's internal laboratory which is built as per ASHRAE standards, witnessed and verified by UL (Underwriters Laboratories). HMX has also been granted Indian, US, and Australian patents that cover the proprietary DAMA (Dry Air Moist Air) technology used in HMX's indirect direct evaporative cooling (or IDEC) systems.
We are experts in SITC – supply, installation, testing, and commissioning – of the perfect cooling solution for your industrial or commercial space. We have a proven track record of providing comfort air conditioning solutions in industries as varied as engineering and commercial building. Our installed base of more than 90 million CFM all over India includes industries such as automobile and auto ancillaries, food and beverages, manufacturing, pharma, printing, packaging, commercial buildings, and more.

Lakaki Drycleaners & Art Dyers, Goa, India
A.T.E. Solar's thermal concentrator solution was commissioned on our facilities in February 2015. Since its installation, we save, on average, about 15 litres of diesel and 80-90 units of electricity daily. Fuel cost is now under control thanks to usage of A.T.E. Solar's thermal concentrator solution. Also, we do not have to allocate a dedicated operator due its highly advanced automated operation. Read full testimonial

Nareshwadi Learning Centre, Dahanu, India
A.T.E. Solar's steam-based cooking solution reduced wood consumption notably and provided smoke-free environment to the cooking staff without reshuffling of food serving timings. It has improved the hygiene level during cooking. It has reduced drudgery, manual effort, time and energy required during the cooking process. Read full testimonial

Frontier Knitters (P) Ltd., Tirupur, India
The solution provided by A.T.E. Solar is satisfactory. On an average, solar system delivers thermal energy of 1,00,500 kcal/day. The solar system and the efficiency solutions have resulted in overall savings of 20-21 litres of diesel per day, benefiting a saving of Rs 1000/- per day. Read full testimonial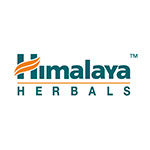 R Srinivasan
Head of Projects, Himalaya Drug Company
HMX technology is time-tested technology and we do not have an iota of doubt about the efficacy of the HMX-Ambiator. We have seen the product constantly evolve in terms of features and aesthetics over the years...We have full faith in team HMX and are sure that they will continue their endeavor of constantly improving the product.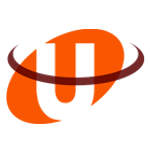 Sumer Lodha
Director, Uma Converters
We were eagerly looking for some kind of comprehensive solution. The HMX Ambiator helped us to address multiple problems with a single solution. Conducive environment has given improved printing precision and working environment. Solvent consumption has reduced by 10-15% which has benefitted the environment. Better employee satisfaction has resulted in better productivity. We are proud to use this eco-friendly solution and I thank HMX for bringing out such a good product.

Dhananjay Sinnarkar
Founder, Infinity HVAC Systems
HMX's patented IDEC technology is unique and stands out in comparison to other IEC heat exchangers present in the market. IDEC technology delivers 4ºC more cooling and adds 60% less moisture than DEC. We have provided these systems to various customers such as Forbes Marshall, Pune; Hindustan Aeronautics Limited (HAL), Nasik; and Tredegar, Pune to name a few.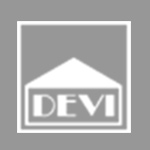 Facility Manager
ICC Devi Gaurav Tech Park
The HMX-Ambiator provides excellent cooling to the atrium and works even better during the hot and dry summer months of Pune. We are very happy with the product and would most certainly recommend this to all those having a big area where there is no need for a high level of cooling.

C.R. Raghu
Head - Maintenance & S.H.E, Bilcare
The management is happy and is looking at the possibility of using the HMX units at other locations in the same factory.

Keshav Kulthe
Administration Manager, Syntel
Syntel is very happy with the performance of HMX-PCU-R, there have been no problems whatsoever till date and we are satisfied with the cooling.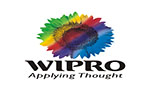 Wipro Technologies
Bangalore
As promised by HMX, the HMX-Ambiators have provided a comfortable working environment at our MG Road office. Their service provided is good.Further, the HMX-Ambiators are energy saving as they consume less than 11 units per hour for this area. In case of air conditioning, the total power consumption would have been 25 units per hour for this office.

We have experienced proper efficiency and reliability of the machine supplied by HMX.We are also happy with the timely and good quality after sales service from HMX as and when required.