The Sulzer abs SCABA can be individually tailored for applications that require a liquid to be mixed with another liquid, particles, or gas.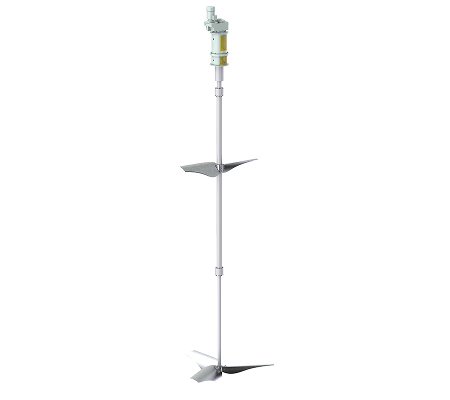 Sulzer abs SCABA
(For mixing liquid with another liquid, particles, or gas)
Suitable for all types of liquids up to 1000 mPas and for paper pulp. The patented SCABA propeller gives the required process result at the lowest possible power input.
Manufactured by: Sulzer Pumps, Germany
FEATURES

BENEFITS

RESOURCES

GET A QUOTE
Technical Details
Material of construction: motor housing - EN-GJL-250; motor shaft - SS 420; propeller - SS 329; propeller shaft - SS 420
Viscosity: Maximum 1000000 cP
Shaft length: up to 30 m
Range: up to 250 kW
Propeller size: 100 mm - 6 m
Applications
Mixing in tank
Clean and lightly contaminated liquids
Viscose liquids
Fibrous/non-fibrous slurries
Key Features
Modular design
Simplified and heavy-duty bearing unit
Versatile, reliable, high-efficiency mixing hydraulics and material options
Reliable operation and reduced costs
Minimises the spare part inventory costs
Your message was sent successfully. Thanks.