The ST-500 series expands the target of measurement to a broad range of analytes, including fluorescein and naphthenic disulfonic acid (NDSA) to bring the success of traced cooling programs to boilers and other applications.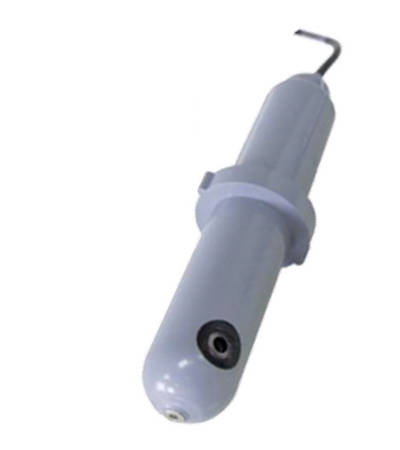 ST-500RO
(PTSA tracing)
The ST-500 inline fluorometer is a model for real-time monitoring of inhibitor dose with high accuracy and proven robustness in the application of fluorescence traced cooling programs. It is primarily used for feedback control to maintain the dosed concentration within a narrow band around the set point regardless of changes in cycle or heat load dynamics.
Manufactured by Pyxis Lab Inc., USA
FEATURES

BENEFITS

RESOURCES

GET A QUOTE
Key Features
Eliminates color and turbidity interference
ST500RO = PTSA for RO (0ppb to 40ppb)
4mA to 20mA and Modbus RS485 connection
Probe fouling diagnostics through PC
High resistance to colour and turbidity interference from sample water
Digital communication via Bluetooth to smartphone app for diagnosis and troubleshooting
Specifications
Power supply required: 24 (±2) VDC @ 65 mA
Signal output: 4-20 mA and RS-485 Modbus RTU
Temperature, sample water: 40°F to 104°F (4°C to 40°C)
Temperature, ambient during operation: 40°F to 120°F (4°C to 49°C)
Temperature, ambient during storage: 20°F to 140°F(-7°C to 60°C)
Sample pressure: 100 PSI
Cable length: 5 feet, terminated with IP67 connectors
Waterproof connector
Dimensions: 172.7mm length, body diameter 36.6 mm
Weight: 170g
PTSA measuring range: 0ppb to 40ppb (3σ error: ±0.2ppb)
Regulatory: CE marked
Highly stable and extremely reliable even in harsh applications
Your message was sent successfully. Thanks.