The ST-500 inline fluorometer is used for real-time monitoring of inhibitor dose. Its extreme accuracy and proven robustness in the application of fluorescence traced cooling programs makes it a popular choice.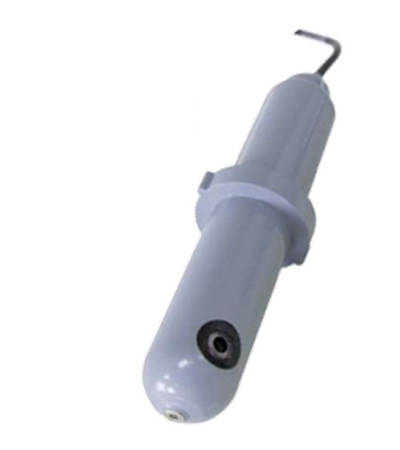 ST-500
(PTSA tracing)
This series of inline fluorometer probes measures the concentration of fluorescence tracer PTSA (pyrenetetrasulfonic acid) in water. The 4-20 mA current output of the ST-500 probe can be connected to any controller that accepts an isolated or non-isolated 4-20 mA input. The ST-500 series probes are smart devices. In addition to measuring fluorescence, the ST-500 series probes have extra photo-electric components that monitor the colour and turbidity of the sample water. This extra feature allows automatic colour and turbidity compensation to eliminate interference commonly associated with real-world waters.
Manufactured by: Pyxis Lab Inc., USA
FEATURES

RESOURCES

VIDEOS

GET A QUOTE
Key Features
Measures PTSA (0 ppb to 300 ppb)
Eliminates color and turbidity interference
Wireless calibration via uPyxis®
Your message was sent successfully. Thanks.