Pumps with an excellent balance of features and performance.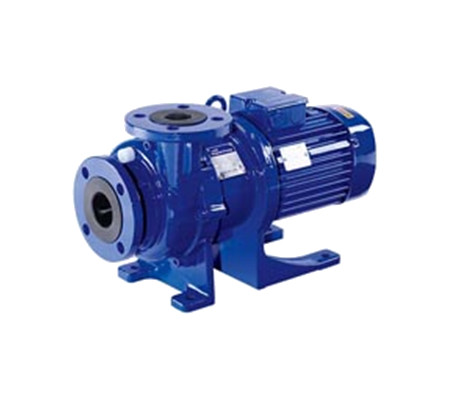 MXM series
(Magnetic drive pumps)
The MXM series offers the best combination of durability, safety, and performance for a wide range of chemical process applications. These models feature separate impellers and inner magnets maximising the flexibility and application of the product.
Manufactured by: Iwaki Co. Ltd., Japan
FEATURES

BENEFITS

RESOURCES

GET A QUOTE
Applications
Chemical manufacturing
Metal finishing
Metal pickling
Paper manufacturing
Ethanol – bulk metering
Chlorination plants
Refineries
Chemical toting and packaging
Mining
Key Features
Robust; is able to withstand difficult operating conditions
Self radiation structure (patent pending)
Non-contact system
All designs have ANSI 150# flanged connections
Dual end supported precision ground shafts
High strength rare earth magnets that are totally encapsulated within fluororesin mouldings
Close-coupled back pull-out design
Specifications
Max. discharge capacity range: 170 – 600 L/min
Max. head range: 5.5 – 29
Main materials: CFRETFE
Required power range: 0.4 – 3.7 kW
Discharge bore: 25mm, 40 mm
Liquid temperature range: -10 to 105˚C
Seal-less construction
Proven non-contact system and self-radiating bearing structure deliver substantial improvements in tolerance to dry running and poor suction conditions
Through heat-dispersion holes provided in the fixed portions of the impeller and the magnet capsule, the liquid around the spindle and the bearing is forced to circulate so that heat generated by sliding can be reduced effectively. Thus, thermal deformation and melt are prevented
Designed to prevent contact between the bearing and the rear thrust faces, even during dry running or air ingress into the suction. By preventing contact, the rear thrust ring minimises heat generation to prevent melting of plastic parts
Your message was sent successfully. Thanks.