The LPR corrosion sensors are a valuable tool that provide general as well as localised corrosion measurements instantaneously.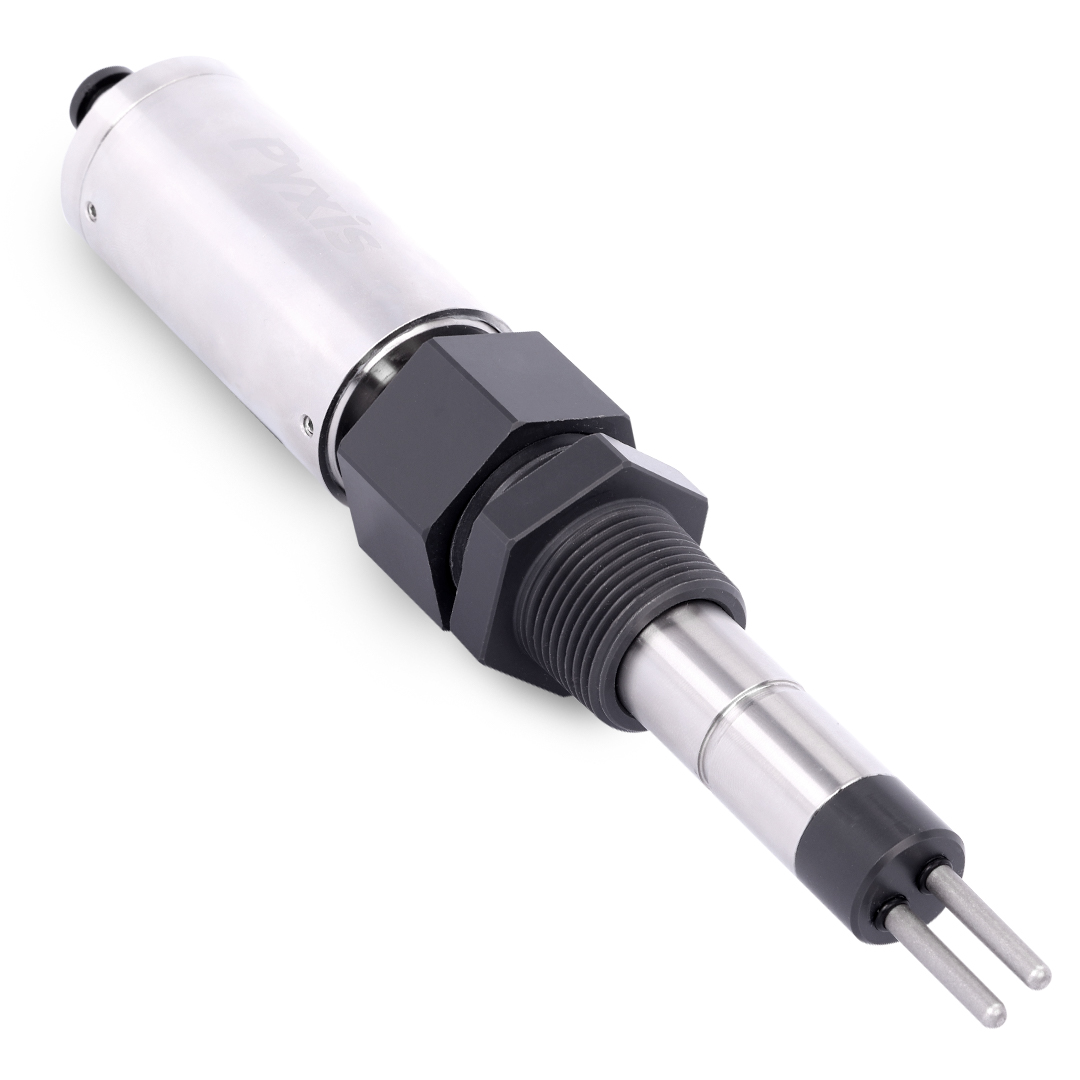 CR-300
(Wired LPR Online Corrosion Sensors)
These sensors are use the linear polarization resistance (LPR) method to produce a raw signal. The raw signal is conditioned, amplified, and digitised directly in the sensor. This avoids the interferences and attenuation of the raw signal caused by long-distance wiring, as is the case in other corrosion probes, to a separate signal conditioner or transmitter box. They measure sample water conductivity directly and compensate for the conductivity impact on the LPR measurement. In addition to the LPR measurement to obtain the general corrosion rate, the CR-300 sensor also measures electrochemical noise. The measured noise data is used to calculate an index to quantify the localised corrosion rate, also called pitting. The Pyxis Lab® CR-300 corrosion rate sensor is ideal for cooling and process water treatment monitoring where robustness and affordability are a must.
Manufactured by: Pyxis Lab® Inc., USA
FEATURES

BENEFITS

GET A QUOTE
Applications
Cooling and process water monitoring
Domestic water monitoring
Key Features
Anti-electromagnetic interference (anti-EMI) design with stainless steel sensor body
MODBUS support with isolated RS-485 communication
4-20mA output
Bluetooth connectivity to uPyxis app
Low corrosion rate, down to 0.001 MPY
Specifications
Part Number: 51007
Power Supply: 24VDC, 2W
Output: Modbus RTU and 4-20 mA dual output
Data Storage: N/A
Dimensions: 11.1 inch (281.5 mm) long, diameter: 0.9 inch (23.0 mm) lower, 1.7 inch (43.0 mm) upper
Weight: 687 g
Cable Length: 5 ft (1.5 m), extension cable available
General Corrosion Range: 0.001 - 1 0 MPY
Conductivity Compensation: 10 - 10,00 0 µS/cm
Sample Temperature: -20 - 50°C
Reading Interval: 5 to 1440 minutes
Resolution: 0.001 MPY
Alloy Factor: 0 - 3 (1 as default)
Installation: Flow cell with 1-inch NPT
Enclosure Material: 304 stainless steel
Working Pressure: Up to 100 psi (7 bar)
Temperature: Working: -10 - 50 °C, storage: -20 - 70 °C
Protection: IP65
Regulation: CE
Battery life up to 1 year, due to the ultra-low power design and smart power management
Three O-ring grooves positioned on the sensor body allow insertion depth control
Accurate corrosion monitoring of generalised corrosion and localised corrosion rate
Your message was sent successfully. Thanks.