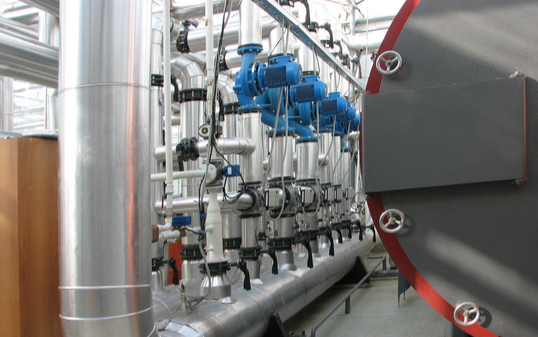 Chillers or heat pumps are highly sought after in a variety of industrial applications.
Similarly, Industrial boilers of various types are used for a variety of applications – from wood fired boilers used in small scale applications to super boilers used for power generation.
Both boilers and chillers are extraordinarily complicated equipment, and the skill to maintain these chillers are scarce. Moreover, being energy guzzlers and high capital intensive, the pressure to maintain these at peak efficiency and extending their lifespan to the fullest is severe.
Adding to this is the global spread of the installed base the OEMs possess, and are bound to cater to. All this leaves both the OEMs and the end users at their wit's end when it comes to maintaining these equipment in the field.
This is where Internet of Things kicks in, allowing OEMs access to analysed information from field equipment, that makes available OEM Head Office expertise available at remote installations in real time, instantaneously, without the need of having to travel to site.

Management Reports
Overview of the system performance
Production
Utilization factor
System efficiency
Specific fuel consumption (SFC) / Specific energy consumption

Run-Time Analytics
Availability and run hours
Downtime reports

Performance Analytics
Trends of critical parameters
Track of setpoints and PID settings change history
Tracking of abnormal startup and shutdown sequences
Availability Analysis (Most frequently occurring faults)

Maintenance Analytics and Notifications
Alerts for condition based maintenance acts to carry out a manual purge or perform a manual blowdown
Alerts for critical machine conditions like, possibility of corrosion in the shell or possibility of air ingress.