Valstat® VS30 C static charge eliminators are shock less static discharge bars, designed for neutralising electrostatic charges from moving surfaces.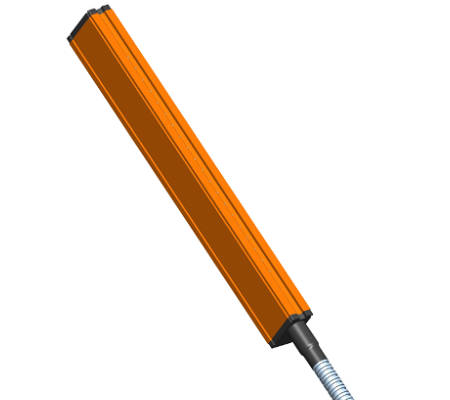 Valstat® VS30 C AC Static Charge Eliminator
(CE marked static eliminators)
Valstat® VS 30 C AC static charge eliminators are CE marked, high end, shock less static eliminating bars, designed for neutralising electrostatic charges from very fast moving surfaces. Electrodes, provided along the active length of the bar, generate ions of both polarities, ensuring that positive and negative charges are very quickly and effectively removed from the charged target. VS 30 bars are powered by Valstat® PS 70 C power sources, to provide a compact, sturdy, and extremely efficient system for removal of electrostatic charges in almost all industrial applications.
Manufactured by: Valence Electrons Private Limited, India
FEATURES

BENEFITS

RESOURCES

VIDEOS

GET A QUOTE
Shock less and spark free
Engineered plastic enclosure, with epoxy encapsulated parts
Discharge range of 10 - 50 mm based on application parameters
Suitable for speeds up to 350 m/min. Option available for higher speeds
Standard lengths up to 4500 mm. Custom made higher lengths possible
2 metres interconnecting HV cables. Custom made higher lengths possible
Very low power consumption - 40 VA
230 V 50/60 Hz, single phase input
2 metres input cables with built-in fuse and power switch
Stable HV output, with inbuilt current limit
Three HV output connectors for VS 30 C bars
Mild steel fabricated powder coated enclosure
CE marked
Sturdy, reliable construction
Maintenance free, except occasional cleaning
Easy installation and commissioning
Compact, rugged, dust proof, powder coated construction, fabricated of mild steel
Provides high voltage output even under severe operating conditions
Your message was sent successfully. Thanks.