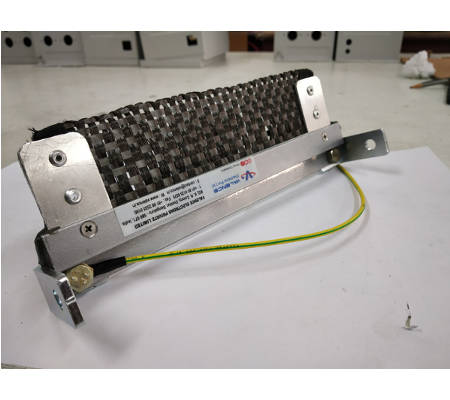 Valstat® Passive Discharge Brush
(No chance of scratches on the web even if brush fibre is in contact)
The passive discharge brushes are made of filaments that are very soft extremely durable. Thus, there are no chances of scratches on the web even if brush fibres are in contact with the web. These are non-powered and perform more efficiently when the electrostatic charge on the web is high. Being passive static discharge elements that require no power, these are ideally suited for mounting in explosive environments.
A Valstat® static discharge brush, positioned very close or just about touching the charged web will minimise the electrostatic charge from the substrate and send it to ground. Valstat® passive discharge brushes can be combined with Valstat active static eliminating bars to provide a potent static elimination tool for virtually any web-fed application.
Manufactured by: A.T.E. Enterprises Private Limited, India
FEATURES

BENEFITS

RESOURCES

VIDEOS

GET A QUOTE
Key Features
Suitable for ambient temperatures of up to 50ºC
Supplied with mounting brackets
100 mm to 3500 mm effective length
Controlled resistivity fibres
Powder coated, extruded Aluminium housing
Soft (but robust, minimal fiber breakage) will not scratch the substrate
Extremely durable and long lasting
Easy installation/retrofit
No maintenance, except periodic cleaning
Your message was sent successfully. Thanks.