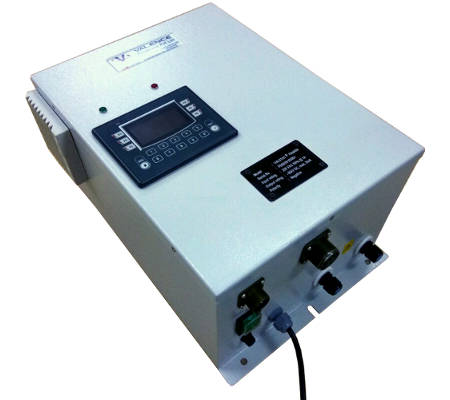 Static generators
Valstat® VC series electrostatic charging systems are compact, sturdy and efficient. Electrostatic charging systems are designed to be used with ± 20 kV, ± 40 kV, ± 60 kV Valstat® PC series high voltage generators. Static generators give stable high voltage DC output even under severe conditions. Together they form an ideal solution for creating a controlled level of static charges that provide temporary bonding between the materials.
Manufactured by: A.T.E. Enterprises Private Limited, India
OVERVIEW

FEATURES

BENEFITS

RESOURCES

GET A QUOTE
Valstat® VC linear static charging electrodes are available in two variants; point static chargers and linear static charging bars. Point charging electrodes are suitable for localised charging, edge pinning, in mould labelling applications while linear charging bars are used in stacking, pinning applications. With precision becoming a priority than a luxury in production processes, electrostatic charging systems, a combination of series charging electrodes and series high voltage generators, provide a simple solution for a range of industrial applications.
± 20 kV, ± 40 kV, ± 60 kV series high voltage generators (Available in 30 W, 60 W, and 120 W configurations)
Stable high voltage DC output even under severe conditions
3 metres interconnecting high voltage cables
230 V, 50/60 Hz, single phase input
Stable HV output, with built in current limit
Compact, dust-proof, and rugged construction
Easy installation and start up
No maintenance, except for periodic cleaning
Ideal for creating controlled level of static charges
Provides simple electrostatic solution for obtaining precision in production processes
Predefined positive or negative supply with variable output is available
Equipped with spark detection and auto trip feature
Your message was sent successfully. Thanks.