The Valstat® SM20 is a series real-time electrostatic charge monitoring system that continually measures, displays, and records surface voltage on charged moving objects. It is a useful safety and preventive maintenance device that finds use in many industrial applications.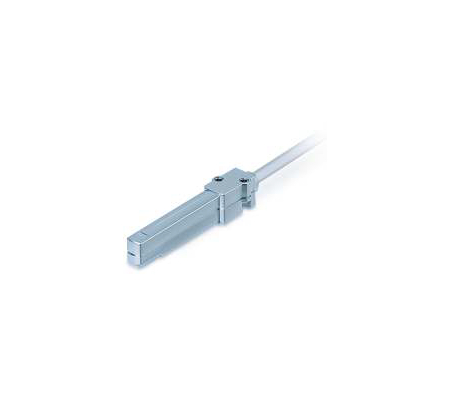 Real time static charge monitoring system
The Valstat® electrostatic sensor is fixed at the location where the charge level on a moving target is to be monitored. Each sensor is connected to the respective Valstat® field station controller, which in turn are connected to a common touch panel. Depending on needed sensing points, the application and requirements of the user, the common touch panel is suitably located for monitoring and control purpose. The output signal from one to a maximum of eighteen Valstat® SM20 online electrostatic charge sensors can be connected to a colour touch panel for remote or local continuous monitoring and analytics. The data collected from these sensors can be used for raising an alarm when the measured value exceeds the optimal measurement range or a pre-set safety level, etc. In addition, it is possible to store, retrieve, and analyse the data that is collected.
Manufactured by: Valence Electrons Private Limited, India
OVERVIEW

FEATURES

BENEFITS

RESOURCES

GET A QUOTE
The system is distinct from a hand-held meter which is periodically used, and thus variations in measurement due to different operators, location, and distance from the charged object are completely eliminated. A real-time, accurate, and continuous signal proportional to the electrostatic charge is available for further analytics and diagnostics. The discharge or neutralising effect of the static charge eliminator is efficiently monitored for continual safety, and preventive maintenance. Expensive man-hours for inspection, testing, and validation are also effectively reduced.
Application range
Rotogravure, flexographic, and offset printing
Laminating and coating machines
Slitting, doctoring, inspection, and allied machines
Bag making, pouching, labelling lines
Film and paper sheeters
Plastic bottle, moulded parts making lines
FFS, other filling and overwrapping lines
Touch screen monitor functions
Touch screen in different sizes 4.3" to 10.1", depending on the application
Display of real-time static charge
Normal/high static charge level indication
System calibration
Alarm display
Data logging, up to 20 MB internal and 32 GB (optional external SD card)
Real time and historical trends
Valstat® SM20 electrostatic sensor features
Measuring range -20 kV to +20 kV at 50 mm
Distance range 25 to 75 mm, depending on the application
Compact and easily mountable
Current consumption < 40 mA
5 m length pre-wired cable
Operating temperature 0ºC to 50ºC
Humidity 35% to 85% RH, with no condensation
Field station controller
Input supply: 240 V AC + 10%, 50/60 Hz
Operating temperature 0ºC to 50ºC
Humidity 10 to 85% RH, with no condensation
Communication ports: MODBUS RTU
Relay output for alarm/indications
Provides safety and preventive maintenance
Reduces hazards to operators
Reduces quality-related problems
Reduces machine stoppages leading to improved productivity
Saves time – expensive man-hours for inspection, testing and validation are effectively reduced
Eliminates the possibility of errors due to operator, location, and distance
Your message was sent successfully. Thanks.